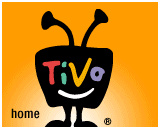 TiVo Inc.
has reached out to the Federal Communications Commission (FCC) over concerns that the use of
Switched Digital Video (SDV)
technology by Cable providers will destroy its business. While traditional cable infrastructure delivers all available channels at once to subscribers' receivers, SDV will deliver only the channels currently being accessed.
The benefits of SDV are obvious; savings in
bandwidth
for one and the possibility of setting up systems with multiple times the channels currently being offered to subscribers. The system requires a receiver to send an upstream signal to a cable headend to request a signal be sent down the cable; a TiVo box cannot do this and relies on infrastructure that allows it to simply lock on to the available signals.
In a nutshell, this means that a TiVo box cannot change a channel on a SDV-based system, whereas a provider-issued box can. TiVo
attacks the industry in a filing with the FCC
on the issue, pointing out that TiVo is the
"only major competitive entrant left standing"
in the
DVR
space. It attributes this position to Cable's historical reluctance to open networks to third-party hardware, as opposed to natural free-market forces.
"It is reasonable to foresee that the majority of, if not all, video programming will be SDV in the not too distant future,"
says TiVo.
"Without immediate FCC action, no market for competitive video devices can emerge."
SDV has been around for a while, but TiVo has found a new urgency due to an inflating number of U.S. households with SDV-based hookups.
In 2008, an estimated 25 million U.S. homes used a cable service driven by SDV, and by 2009 the number had increased to 35 million. To resolve the issue, Cable providers demand that TiVo should adopt the
"tru2way"
platform, but TiVo is looking for a less restrictive and simpler approach. The DVR-maker would much prefer to use broadband signaling (more or less using the Internet) to communicate with the headend and request signals.