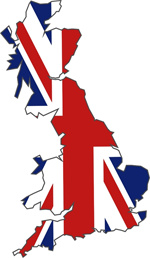 A UK government proposal to charge citizens with fixed phone lines a levy of 50p per month in order to fund broadband plans in the
Digital Economy Bill
has been condemned as
"unfair"
by members of parliament. The
Business Innovation and Skills Committee
said that most affected by the new levy would not benefit from the ultra-fast broadband services the government is pushing.
The government says that upgrading its broadband networks is the best way to drive further investment, maintaining that such measures are vial to the UK's economic growth.
"We believe that a 50p levy placed on fixed telecommunication lines is an ill-directed charge,"
the
committee asserts
.
"It will place a disproportionate cost on a majority who will not, or are unable to, reap the benefits of that charge."
Also included in the broadband plans is a goal to provide a minimum of 2Mbps Internet anywhere in Britain by 2012. The committee does agree with this part of the goal in principal, although it criticizes the government for not being more specific. Broadband speeds vary for customers throughout the day, and can also vary based on the distance between a home and an exchange.
The committee would like the government to guarantee a minimum of 2Mbps to all users, at all times and under normal circumstances. As for the
Next Generation Access
plans (ultra-fast broadband plans), the committee feels that demand for such services is not high enough to justify the public investment, and believes the free market can be trusted to provide it.
The
Department for Business, Innovation and Skills
said that it wants everybody to
"access the huge social, economic and health benefits"
that high speeds offer.
"The 50p duty we have proposed is modest, fair and affordable and is the best way to drive further investment in our networks,"
said a spokesman.
"Our analysis shows that without intervention, the market will only reach up to 70% of the country, so it's vital we act now to ensure no area is left behind."
The Department believes the 50p duty will facilitate a £1 billion upgrade to the UK's digital networks, and will particularly benefit users located in rural areas.