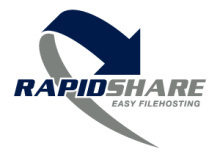 Large textbook publishers Bedford, Freeman & Worth and Macmillan, Cengage Learning, Elsevier, The McGraw-Hill Companies and Pearson filed a lawsuit against file sharing host
Rapidshare
earlier this month, and today have gained an injunction, meaning the service must now proactively filter about 150 textbook titles, or face a hefty fine.
The suit cited all 148 titles to which the publishers owned the copyright, and demanded that digital copies be taken down, and not allowed to be distributed at all.
Because of the new injunction, if any of the books is ever found available on Rapidshare, the company could face a fine up to 250,000 euros.
"This ruling is an important step forward. Not only does it affirm that file-sharing copyrighted content without permission is against the law, but it attaches a hefty financial punishment to the host, in this case Rapidshare, for noncompliance,"
adds Tom Allen, CEO of the Association of American Publishers, via
TF
.
"Consider this a shot across the bow for others who attempt to profit from the theft of copyrighted works online."