Sony Corp.
has announced a new line-up of flat-panel televisions that feature hardware for tuning into
Freeview HD
content. The consumer electronics giant confirmed that the 19-strong TV line-up will go on sale beginning this weekend. Seven types of
BRAVIA
s branded TV
will be available in different sizes
.
The
HX703
is available in 40-inch and 46-inch varieties, sport 200Hz frame
interpolation
and are 3D-capable. The 40-inch model is priced at £1200 while the 46-inch model will set you back £1500.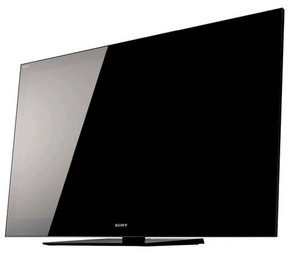 The
NX803
is available 40-inch and 52-inch varieties (£1600 and £2300 respectively), the NX703 is available as 40-inch or 46-inch (£1300 and £1700 respectively) and the NX503 comes in 32-inch and 40-inch varieties (£700 and £950 respectively). All three types sport 200Hz frame interpolation, edge LED backlighting, DLNA and WiFi for accessing content from the Internet.
For those looking for lower prices, the
EX703
comes in 32-inch and 40-inch models, with frame interpolation dropped to 100Hz and can take a WiFi adapter as an optional add-on. The EX703 models are priced at £900 for the 32-inch and £1100 for the 40-inch.