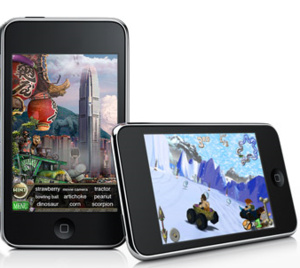 A student at Pentucket Regional High School in Massachusetts saw their
iPod Touch
spontaneously explode while it was sitting on her desk during class this week, and fire officials were forced to come and clear out the room.
West Newbury fire Chief Scott Berkenbush says:
"Some chemicals had come out, so we checked and made sure it was OK and cleared the scene. No one was transported. The teenager was checked out by (American Medical Response technicians) and not transported."
This is at least the third documented case for iPods simply exploding, but so far
Apple
has not claimed any liability. Furthermore, the Consumer Product Safety Commission has implied that lithium batteries may be more to blame than the Apple hardware.
Adding as a joke, Berkenbush said:
"iPod is the new Toyota. I think the problem is with the battery itself. If any moisture gets on it or it falls in a puddle, it can spark."