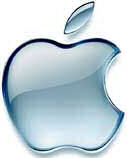 Apple Inc.
has reported that it discovered 17 violations of its
Supplier Code of Conduct
by foreign suppliers. Apple began carrying out audits back in 2006 when it emerged that workers were being abused and mistreated by a Chinese manufacturer that assembled iPods. Three of the 17 violations involved the hiring of underage workers.
"Across the three facilities, our auditors found records of 11 workers who had been hired prior to reaching the legal age, although the workers were no longer underage or no longer in active employment at the time of our audit,"
Apple said in its report. The auditors reviewed the employment records to analyze how the underage workers were hired, and required each facility to implement better identification verification.
In another three cases, suppliers had contracted with non-certified vendors for the disposal of hazardous waste material. Apple requires each facility to contact certified vendors for this task. They also must engage a third-party consultant and
undergo a review of their systems for managing the waste
.
In eight cases, agency recruiters had charged foreign workers excessive fees. An auditor investigated the hiring process and required the suppliers to reimburse the workers. The report said that in the past two years, workers have been reimbursed $2.2 million.
There were three cases of facilities providing falsified records, two which involved working hours and days of rest and one that involved the underage labor. Apple has terminated business with one of the facilities permanently but did not disclose which, or even what country it was based in. The assessment covered 102 facilities and 133,000 employees.