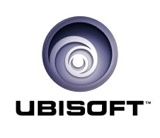 Ubisoft
has confirmed that their
DRM
servers remained under attack until earlier today, thanks to a
DDoS
attack.
Yesterday
we reported that Ubi's servers were down
, meaning legitimate buyers of their games could no longer play the game, since the "always connected" DRM could not connect.
Read the original Tweet:
"Our servers are under attack again. Some gamers are experiencing trouble signing in. We're working on it and will keep you posted"
Today, the company says the servers are back online:
"Login servers were partially reestablished at 10pm CET and fully restored at 1am CET. The attack affected only those trying to login"
Ubi's "always connected" DRM means gamers must be connected to the Internet at all times, so the game can authenticate. If you are ever kicked off the Internet, even for a second (or Ubi's servers are down), you are brought back to the main menu, losing any progress you made in the game since your last save.