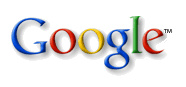 Google Inc.
Chief Executive
Eric Schmidt
said on Wednesday that the company expects an outcome in its dispute with the Chinese government soon. Schmidt made the comments on Wednesday at the
Abu Dhabi Media Summit
.
"I'm going to use the word 'soon', which I will not define otherwise,"
he said.
"There is no specific timetable. Something will happen soon."
In Washington,
Nicole Wong
, the firm's vice president and deputy general counsel, told the U.S. House of Representatives Foreign Affairs Committee that the company stands by its decision to stop censorship in China.
"(if) the option is that we will shutter our .cn property and leave the country, we are prepared to do that,"
she said
. At the same time, it was revealed that the United States is mulling a possible legal challenge to China's Internet censorship and related policies which it claims hurt U.S. companies that invest in the Chinese market.
The recent spat between Google and China started in January when the search giant announced that it would stop censoring search results in the country and would leave the market if it had no other choice. The announcement followed a hack targeted at Google's intellectual property and the e-mail accounts of Chinese human rights activists.
Google said that more than 20 companies were targeted in the attack which originated in the country. Chinese officials said they were working with Google to resolve the dispute.