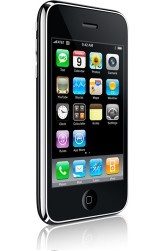 According to
AppleInsider
, multi-tasking may be the headlining feature of the upcoming
iPhone OS 4.0
, giving millions of users their biggest demand.
Multi-tasking will allow for apps to run concurrently in the background, although it is unclear how many apps will be able to run at once.
The news comes from sources with "proven track records" in predicting upcoming
Apple
updates, says
AI
, and the sources say that Apple has "developed a full-on solution" to multi-tasking, although it is unclear how battery life will be affected.
The iPhone 4.0 OS is expected to be released in June at the earliest.