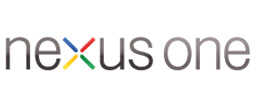 Google has just introduced a new version of their Nexus One smartphone which supports 3G data speeds for AT&T customers in the US and Rogers customers in Canada.
The
initial version
of the phone offered by Google was already compatible with AT&T's network. However, data speed was limited because the frequency used for 3G data transmission by AT&T and Rogers wasn't supported.
So far the new model is available only through Google's web store. No plans have been announced to offer a subsidized version.
A CDMA version of the Nexus One, designed to work on Verizon's network,
is expected
very soon.