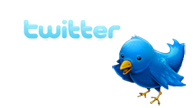 Twitter
founder Jack Dorsey has confirmed that they will eventually offer a Chinese version of the extremely popular social network, although a time frame was not given.
The confirmation came at a panel discussion earlier this week after Chinese activist Ai Weiwei asked:
"Is it possible to provide a Chinese access on Twitter? I need a clear answer, yes or no."
"I would say yes. It's just a matter of time,"
said Dorsey, in response.
Ai Weiwei calls Twitter a very important part of the future of China, which has practically forbidden a free flow of information and censors search engine results.
"In China, we cannot see YouTube, Facebook, or Twitter, and very soon, maybe not see Google,"
he adds.
Why is Twitter so important?
"At 140 words, in Chinese, you can really write a novel. You can discuss most profound ideas really to democracy, freedom, poetry,"
Ai Weiwei notes, via
PCWorld
.
Dorsey adds that he wants Twitter in China, but technological and political hurdles need to be jumped, including finding a way for Chinese characters to be universally supported via phone SMS. Getting inside "the Great Firewall" would also be a problem.