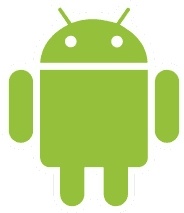 Last night
Slashdot
received an anonymous tip claiming that
Palm
was actively considering dropping the arguably superior mobile operating system
WebOS
for
Android
. The tip says Palm CEO Jon Rubinstein will release an internal memo on the matter in the near future.
Says the tipster of the memo:
"While Palm is incredibly proud of our engineers who spent timeless work and effort to bring us this advanced operating system, consumers simply have not caught on. To provide a better future for ourselves and our customers, the only logical choice is to transition our hardware and software to the Android platform."
The tipster also notes that the WebOS UI will be integrated into Android, similarly to the popular
HTC Sense
interface which runs on top of Android 1.5-2.1.
PreCentral
, the site which is pretty on top of Palm rumors, accurate or not, says the tip is likely a completely falsification, and we at
AfterDawn
are inclined to agree. The engineering necessary to create a working WebOS UI to work with Android will take too much time
that Palm does not have
.