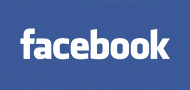 Facebook
has announced they have acquired the photo sharing service
Divvyshot
, and will be integrating the site in the next few weeks.
3 billion photos are uploaded each month to Facebook, and Divvyshot is a premiere service that makes it easier for multiple users to contribute to an online photo album.
Reads Divvyshot's blog post:

"We are excited to announce that we've received an offer we can't refuse. Facebook recently reached out to us about acquiring Divvyshot. The more we've learned about the team, their direction, and their product, the more excited we've become about this opportunity.

As a result, we've reached an agreement with Facebook for them to acquire many of the company's assets. We will join the Facebook engineering team and focus on Facebook Photos.

We're thrilled to work with some of the most talented engineers in the world in a dynamic and fun environment. The choice was easy. Facebook is well known as a company where engineers are given the resources and freedom to build cool stuff and, as a result, the only place where we felt that we would fit in.

Divvyshot will begin winding down operations as of today. Existing users can continue to use Divvyshot; however no new accounts will be issued and our iPhone application will no longer be available for download. We've always given users access to their original-resolution photos and we hope that this feature will make the transition off Divvyshot easier. For details on how to download your event's photos, see our blog post: "How can I download my photos as a ZIP archive?"

Divvyshot will function normally for the next 2 weeks, after which we'll begin to selectively turn off specific features:

* 2 Weeks: Disable event creation
* 4 Weeks: Disable photo uploads
* 6 Weeks: Redirect all visitors to Facebook.com

We know many of our users will have mixed feelings about this move. While this means Divvyshot as you know it will cease to exist, it's important to realize that our unique approach to photos will live on. This is an opportunity to touch hundreds of millions of users with the best parts of our product. That's something we hope you can get behind.

Onward and upward."