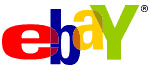 Bloomberg
has reported today that listings of the
Apple iPad
have surged on
eBay
since launch this past weekend, mainly due to early adopters overseas who want the device.
At its craziest, a buyer in the UK purchased a 64GB Wi-Fi version for $5000 USD, an 800 percent premium from the U.S. retail price. The iPad goes on sale in Europe later this month.
Adds Carl Howe, analyst at the
Yankee Group
:
"This happens with nearly any hot product. Some people buy up copies and try to sell them on EBay to make a profit. There were iPhones going for $2,000 when they first came out."
eBay says the average selling price for an iPad heading into launch was $777 USD.
Pic via
Tuaw: