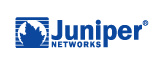 Ankeena
, the maker of server software that helps improve
streaming
of "multiple streams of simultaneous video over various network types," has been acquired by tech giant
Juniper
for just under $100 million.
The acquired company has claimed their streaming and data caching tech is "superior" to other current video delivery methods.

Ankeena makes software that runs on x86-based servers to improve performance of multiple streams of simultaneous video over various network types. The company claims its streaming and data caching technology is "superior" to other methods of video delivery.

"Juniper's acquisition of Ankeena reflects our commitment to transforming the experience and economics of networking — in this case by delivering an enhanced TV-like user experience of both fixed and mobile video traffic, while enabling crucial TCO reductions for operators," adds Manoj Leelanivas, head of the JUNOS (Juniper operating system) product efforts.