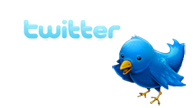 Speaking at the "Chirp" conference earlier today,
Twitter
founder Evan Williams has said that
Android
devices will finally be getting an official Twitter app in the near future.
What remains unclear is whether the official app will be a rehash of "Tweetie," (the very popular app which was just purchased by Twitter), a new app developed by the company, or an app created jointly with mobile device makers, such as the BlackBerry Twitter App for, you guessed it, Blackberrys.
Tweetie, one of the most popular Twitter apps for the
iPhone
, was just acquired last Saturday and will be renamed "Twitter for iPhone," as well as go free.
The Blackberry Twitter App was also dubbed the "official" Twitter app for the platform.
The company
also announced two days ago
that an official Twitter iPad app was on the way.