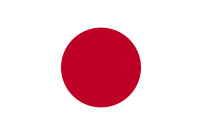 Japanese adult entertainment firms are threatening lawsuits against companies located in Taiwan for copyright infringement. Among those threatened parties are Internet and mobile phones operators and cable channels. A lawyer for eight separate Japanese adult entertainment firms said they have lost millions of dollars in potential revenue over the illegal activity.
"My clients suffered huge losses because they cannot collect royalties for the adult videos,"
said lawyer
Michael Chien
, estimating it to be
around 1 billion Taiwan dollars
, or roughly US$33 Million, every year.
"Screening and selling the videos without authorisation is unacceptable. Taiwan should do more to protect intellectual property rights."
Chunghwa Telecom
and
Taiwan Mobile
, the largest mobile phone operators in the country, have been identified by the eight adult entertainment producers as violators of the their copyright.
The companies, which account for about a third of all Japanese pornography content, have demanded that the firms pay royalties and remove unlicensed videos from their services within a month.