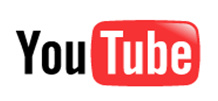 Google
has
announced
today that
YouTube
has finally been expanded to Africa, marking the sixth (and likely, last) continent the popular video sharing site is available from, locally.
The expansion coincides with the fifth anniversary of the site, and YouTube says the site now gets 2 billion views daily. More on that story here:
YouTube celebrates 5th birthday, gets two billion views daily.
Of course the site has been available to users in Africa since launch, but the continent has never had any localized content. Until today, 27 different countries have localized content, stretching five continents.
South Africa
will now have its own version of YouTube, which will launch full of content from South African providers, including educational content from universities.
"All in all, we are pleased to be officially putting down roots in South Africa and look forward to working with South African users, partners and advertisers to make the YouTube community even bigger, even more diverse and even brighter than it is today,"
reads the
blog
.