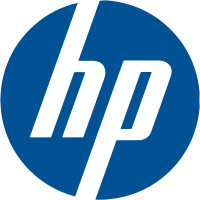 Hewlett-Packard
has announced that it has added at least 50,000 new batteries to its worldwide recall list, adding to the already huge 70,000 number it began recalling in May 2009.
The lithium-ion batteries found in 31 of HP's laptops can potentially overheat and then split apart, which could lead to fires.
Two instances of just that were noted in an initial report by the
U.S. Consumer Product Safety Commission (CPSC)
. Since then, 38 more reports have surfaced. Of those reports, there were
"11 instances of minor personal injury and 31 instances of minor property damage."
The laptops affected are from the
HP
Pavilion, Compaq Presario, HP laptops, and HP Compaq lines.
Recalled batteries come from laptops purchased between August 2007 and March 2008.
Despite the seemingly large number, HP says only 3 percent of all notebooks manufactured during the period are affected.
Says
the company:
"Consumers should immediately remove the batteries referenced above from their notebook computer and contact HP to determine if their battery is included in this recall (even if the battery was previously checked). Consumers with recalled batteries will receive a free replacement battery."