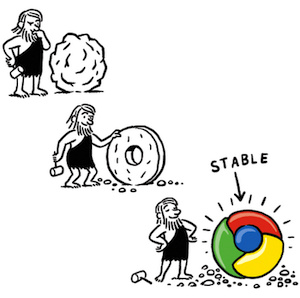 After 11 months of ongoing development,
Google Chrome
for Macs and
Linux
is finally stable, moving out of the beta stage.
The company even admitted that for the first few months the popular browser was extremely buggy and should only be used by more advanced users. Today, that is no longer an issue.
Along with the "stable" tag,
Chrome
for Macs and Linux now include advanced syncing for bookmarks and settings, geolocation APIs, app cache and other HTML5 tools.
Perhaps more notably to the casual end user, the browsers now have access to all 4500 Chrome extensions.
Not included in the new release is built-in Flash, as you will need to manually download it. By Flash 10.1, Google promises a stable version.
Get the Windows version here:
Chrome at AfterDawn
Get the now stable Mac and Linux versions here:
http://www.google.com/chrome