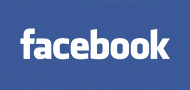 According to
Google's Doubleclick Ad Planner 1000
list,
Facebook
is the leading website in the world, reaching 540 million unique users, good for over 35 percent of the entire world's Internet population.
The social networking giant had 570 billion page views, topping the list.
Google's
list
tracks the top 1000 sites in the world, ranked in order by unique user reach. While Google would likely have topped the list, easily, they did not include any of their properties (Google search, YouTube, etc.) in an effort to keep impartiality.
Yahoo
was close behind Facebook, at 490 million unique visitors, reaching 31.8 percent of the world's Internet users. In terms of page views, Yahoo could not even compete, with only 70 billion views.
Combined,
Microsoft
has the most traffic of any company in the world, with
Live
having 370 million unique visitors,
Wikipedia
having 310 million unique visitors,
MSN
having 280 million unique visitors and
Microsoft.com
having 230 million. In terms of page views, Live had 39 billion, Wiki had 7.9 billion, MSN had 11 billion and Microsoft had 3.3 billion.
Google gets its data from computer sources such as Google Toolbar, opt-in Google Analytics data, and third-party research.