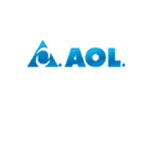 Citing
sources
familiar with "AOL's strategy," it appears that
Microsoft
is ready to purchase the popular web
portal
, which would then be used to outsource web search to the
Bing
search engine.
Shares of AOL rose 1.3 percent despite a massive sell-off in the broader indexes.

AOL CEO Tim Armstrong recently noted that the company was exploring new web search deals with "more than two potential partners." AOL currently outsources its web search to Google, the clear market leader.

While those discussions are still ongoing, the conclusion could be an outright sale of the company to Microsoft, which has over $37 billion in cash on hand.

AOL is valued at about $2.3 billion.

Both companies declined comment on the matter.