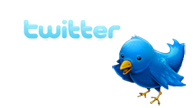 If you are an active
Twitter
user, you have undoubtedly used a URL shortener such as
bit.ly
.
Today,
Twitter has announced
their own official URL shortener,
t.co
, which will automatically shorten all links posted, whether you are posting from the website or from any number of clients and apps.
The service is currently being tested internally and will be made available to the public by the end of the summer.
If you want to continue to use bit.ly or other third-party shorteners, they will be "wrapped" as well by t.co.
Shortened links will displayed differently depending on what client you are using, however. Using the website, or a desktop client means you will see the full link, or at least an excerpt. Those getting SMS notifications will only see the shortened link. Best of all, only the amount of characters in the shortened link go against your 140, despite the full link being shown to others.
Twitter says this move "removes the obscurity from shortened links," letting users know what they are clicking on.