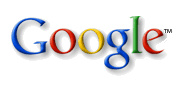 Earlier in the year, a
Google Street View
car caught two teenagers in Staffordshire, England in a provocative pose on their front lawn and the picture became the default for street view for Common Rd. in the town.
Today, Google has taken down the image, leaving the simple words: "This image is no longer available."
On Wednesday,
The Daily Mail
reported on the teens, Hayley Moss and Eddie Bateman, who admitted the picture shows their first
kiss
.
Says Moss of the event:
"I couldn't believe it, I wouldn't admit to it being me at first, as I was worried it looked quite bad, as it looks more than it is, but it really was just a kiss. I think it's amazing that our first kiss has been in the paper."
Google has captured kidnappers, and
other bizarre sightings through its Street View cars
but the latest begs the question of how users feel about their personal privacy being invaded.