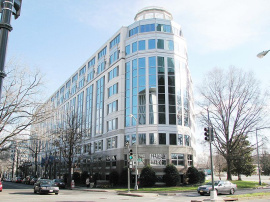 The
U.S. International Trade Commission
has revealed that it will investigate a patent infringement complaint made against
Apple Inc.
by Taiwan-based
HTC Corp
. The ITC is an independent, bi-partisan U.S. federal agency that has powers to protect U.S. industries from unfair trade practices. Its powers include the ability to block imports from foreign sources.
HTC Corp. is seeking an injunction on imports of Asian-manufactured iPhones, iPods and iPads into the United States, alleging that the Apple products infringe five patents held by HTC. The ITC
announced on Friday
that it has decided to investigate certain portable electronics devices and software related to the complaint.
Apple Inc. sued HTC Corp. for alleged patent infringement in March. The Cupertino-based iPod-maker filed a lawsuit in a US District Court in the state of Delaware against HTC, alleging infringement of 20 Apple patents related to user interface, hardware and architecture associated with its popular iPhone products. It also filed a complaint with the ITC at the time.
HTC is Taiwan's leading smartphone maker and produces handsets for a number of leading U.S. companies. Notably, HTC manufactures the
Nexus One
handset, unveiled by Google in January, heating up a growing intense rivalry and further decaying past close ties between Apple and the search engine web giant.
In the original lawsuit, Apple sought an injunction to prevent HTC from making or selling products using Apple's patent technology. The ITC's move on Friday is just another chapter in the on-going battle between mobile handset manufacturers looking to dominate the lucrative sector.