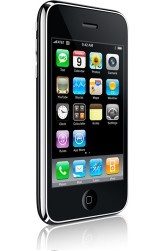 When
Apple
finally officially launched the
iPhone 4
last week, the older
iPhone 3GS
had its price cut as a way to clear inventory.
If you purchased the Apple device in recent weeks, the company is now price matching, giving refunds back for the difference between the old price or the new price.
Additionally, users can get an upgrade to the new, improved iPhone 4 instead of the refund.
The
policy is in effect
for anyone who has bought a 3GS after May 7th.
Owners with a 16GB model will get a $50 credit and 32GB owners will get a $100 credit.
Anyone who purchased the smartphone between May 7 and May 14 are running out of time, however, and will need to put in a request at the store they bought the device by tomorrow, Monday the 14th.
To get an iPhone 4, the device is a straight trade, unless you are moving up in storage capacity (such as 16GB to 32GB models).