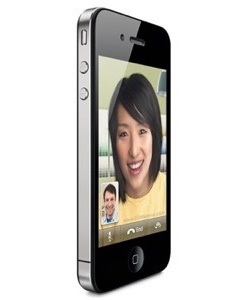 Apple
has confirmed that it will sell unlocked
iPhone 4
devices in Europe and Canada, with buyers being able to use the smartphone on their choice of provider, including
GSM
providers in other countries.
The confirmation comes from a new Apple FAQ, which has many more interesting tidbits about the device.
Says the
FAQ
:
Does iPhone work with any SIM card or carrier worldwide?
iPhone 3GS works with SIM cards and iPhone 4 works with micro-SIM cards from compatible carriers, including prepaid cards. Non-GSM carrier networks do not support iPhone. Availability of 3G data depends on carrier support for the radio frequencies used by iPhone.
Do I need to commit to a long-term contract for my iPhone?
Buying a commitment-free iPhone from the Apple Online Store allows you choose your own carrier and change carriers at any time. iPhone may also be available at a reduced initial price with a contract directly from your wireless carrier.

Additionally, the iPhone 4 will support
tethering
, reads the FAQ.
The iPhone 4 has a 3.5-inch multi-touchscreen with a 640x960 resolution, runs the iOS 4.0 and has a 1GHz Apple A4 processor. The new OS allows for multitasking.
Additionally, the iPhone 4 has a 5MP standard camera and a 1.5MP front-facing camera for video conferencing.