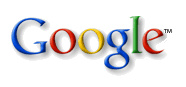 An analysis of some of the payload data accidentally sniffed by
Google
's
Street View
cars reportedly shows the cars nabbed e-mail account passwords and e-mail contents from unsecured wireless networks. The report comes from the
French National Commission on Computing and Liberty (CNIL)
.
"It's still too early to say what will happen as a result of this investigation,"
CNIL told IDG
.
"However, we can already state that [...] Google did indeed record e-mail access passwords and extracts of the content of email messages."
On May 14, Google confessed that Street View cars operating in 30 countries had accidentally collected payload data from unsecured wireless networks, after previously asserting that they hadn't. Google had been scanning open Wi-Fi networks from the cars, collecting SSIDs and MAC addresses of network hardware. The information is used by Google for applications that rely on location data.
After admitting to the snooping, Google said that only fragments of information were collected and only from unsecured networks. It said its Street View cars were constantly on the move and that Wi-Fi equipment in the cars automatically changed channels about five times per second.
However, CNIL has confirmed that at least
"some"
usable personal information was retrieved accidentally. Since admitting to the Wi-Fi snooping, some countries have asked Google to delete the data retrieved within their borders, and others have asked for it to be retained as part of an investigation, including Spain, Germany and France.