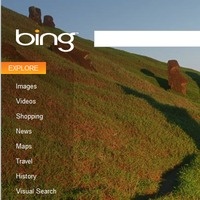 Microsoft Corp.
is set to make improvements on the search results its Bing search engine displays for queries relating to music, television shows, movies and games.
Yusuf Mehdi
, senior vice president of Microsoft's
Online Audience Business
, is expected to give specific details at a press conference in West Hollywood California
on Tuesday
.
Television shows search results for example, will include local programming listings and for some shows, the ability to stream episodes from the search engine interface itself. Music searches will return extensive information about artists, concerts and tracks. A music player will let users play back some music content right from the search results too.

Movie queries will add information about local showtimes and critic reviews, while "specialized tools" to discover new games and other information will be provided for gaming enthusiasts. Some of the new search capabilities involve deals Microsoft has made with other companies.

The improvements are part of an effort by Microsoft to boost competition with Google and other search providers. The company will also be providing similar additional services for other popular areas such as Health, Travel and Shopping in the near future.