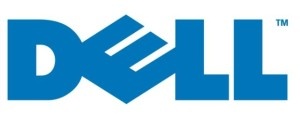 Dell Inc.
has confirmed that it is in talks with search engine-giant
Google Inc.
over possibly using the upcoming Chrome operating system in some of its products, according to a top company executive.
"We have to have a point of view on the industry and technology direction two years, three years down the road, so we continuously work with Google on this,"
Amit Midha
, Dell's president for Greater China and South Asia told
Reuters
.
"There are going to be unique innovations coming up in the marketplace in two, three years, with a new form of computing, we want to be on that forefront ... So with Chrome or Android or anything like that we want to be one of the leaders," Midha said

Midha said there were no firm announcements to be made for the time being, but that talks will continue between both companies.



The Chrome operating system is expected to be released by Google later this year, and when it comes to products like netbooks, it represents a direct challenge to Microsoft's Windows line of operating systems.