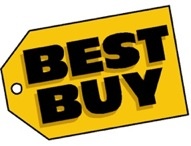 The 25-year old
Best Buy
employee who posted a viral video spoofing
iPhone 4
and
HTC EVO 4G
zealots has been suspended from his job this week, and says he expects to be fired after the July 4th holiday.
Brain Maupin, a long-time employee at a branch in Missouri, posted the two
YouTube
videos in late June, and the first video has over 2 million views.
Each video slams fanatics of the two popular smartphones, but neither video even mentions
Best Buy
.
"They felt it disparaged a brand they carried (iPhone/Apple) as well as the store itself and were fearful of stockholders & customers being turned off to Best Buy Mobile,"
said Maupin
.
Maupin was asked to quit, but refused.
"I issued a statement to them explaining that the video was intended to be comedic and hence, not taken seriously by them or all these stockholders & customers they are worried about [being] turned off to buying from them due to the video,"
Maupin added.