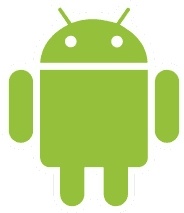 ComScore
has released their latest U.S. market share figures for the smartphone market, and Google's open-source
Android
platform has seen explosive growth since March, when the previous results were released.
RIM
remained the clear leader with 41.7 percent share, although the
BlackBerry
maker lost some share, falling from over 42 percent in the previous period.
Apple
stayed stuck in second, with 24.4 percent, a noticeable drop from their 25.4 percent share at the end of February.
Continuing its multi-year trend,
Microsoft's Windows Mobile
platform fell significantly, from 15.1 percent to 13.2 percent.
The big winner was
Android
which jumped almost 40 percent, from 9 percent to 13 percent. Android is expected to see a similar jump in the next quarter.
ComScore adds
that about 235 million Americans over the age of 13 have mobile devices.