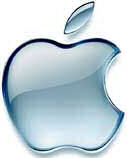 A new report from security firm
Secunia
has listed
Apple
on top of the list of companies whose software for PCs has the
most security vulnerabilities
in H1 2010. The report claims that the number of security vulnerabilities overall in the first half of 2010 was close to the number recorded for the entire of 2009.
During the first 6 months of 2010, Secunia recorded 380 vulnerabilities within the top 50 prevalent packages on end-user PCs. While Apple topped the list, it was followed by Oracle and then Microsoft.

The report says the threat landscape has shifted from operating system bugs to third-party applications in recent times, stating that a typical end-user PC with the 50 applications would face 3.5 more times bugs in 24 of those applications which are third-party, than the 26 Microsoft programs installed.

The firm expects the ratio to rise to 4.4 this year. The report also highlighted complications with patching, with its typical end-user PC example having 13 different software update mechanisms.