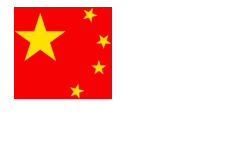 Wang Chen
, director of the
State Council Information Office
in China, reportedly called for a system that would reduce Internet users' anonymity even further in China, according to a human rights group.
Human Rights in China
retrieved the text of a speech given by Chen to the national legislature in April, which it says was reported only briefly at the time.
Additionally, the transcript of the speech was also removed from the legislature website quickly. Wang said that holes needed to be plugged, such as the ability for people to post comments or access information anonymously.
"We will make the Internet real name system a reality as soon as possible, implement a nationwide cell phone real name system, and gradually apply the real name registration system to online interactive processes,"
Wang is quoted as saying
.
Under the
"real name"
system, anonymous quotes on news articles would not be allowed. Wang's comments come amid growing international attention on Internet censorship. China recently renewed Google's license to operate after the company shut its Chinese search engine earlier this year in a row over censorship and hacking.
The United States and the European Union are also working on a possible WTO case arguing that Chinese censorship amounts to an effective trade barrier.