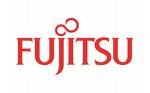 Microsoft Corp.
and
Fujitsu
have announced a partnership in global cloud computing services. The Japan-based hardware and IT services company will deploy the
Windows Azure
platform at its data centers. Cloud computing allows the storing and use of data and programs on servers that can be accessed globally, and is increasingly used by clients to avoid having to pay for expensive software or more powerful computers to run the latest applications.
The first Fujitsu data center to use the Azure platform will be the Tatebayashi centre near Tokyo by the end of 2010, with data centers around the world following suit. "Through this alliance, we are providing our customers with a new array of possibilities in cloud computing," said Kazuo Ishida, corporate senior executive vice president for Fujitsu's ICT Services Business.

"Our partnership with Microsoft truly reflects Fujitsu's cloud strategy and will no doubt break new ground in contributing to the creation of an IT-networked society."

Fujitsu has made cloud computing services a cornerstone of its strategy, aiming to generate 1.5 trillion yen ($17 billion) by March 2016. It will invest 100 billion yen this year in cloud-related businesses, and will train 5,000 engineers by 2012.