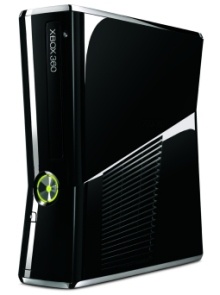 Amazon's
German-language site has posted an
Xbox 360 4GB Arcade
bundle today for pre-order, a unit that is likely the cheaper slim hardware that
Microsoft
promised last month.
The 4GB means the system will include that amount of storage, likely as a USB flash drive or built-in NVRAM.
Microsoft's current Xbox Arcade model only has 512MB of NVRAM.
Amazon's listed system
is priced at €148.99 (about $190 USD), which will make it the cheapest Xbox 360 console to date.
There is also the addition of "bundle" into the name, which means there is the possibility of a game bundled, or at least some Xbox Arcade credit.
The e-tailer has the street date listed as August 20th, 2010, which is during the Gamescom 2010 event.