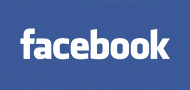 While
Facebook
users have long complained about the inability to completely delete an account, it appears the social networking giant has taken that into account, testing a full "Delete Account" button in addition to the current "Deactivate Account" button.
In the past, to delete your account required deactivating it and then getting in touch with a Facebook staff member to finally have it truly deleted. After that, you have to not access your page for 14 days for it to stay completely deleted.
One-click will make the process significantly easier.
For now, the button can only be seen by a few select users, as it is part of a test.
Says Faceboo
k:
"…We are constantly testing new ideas, including the placement of various features. One of these recent tests included variations of the delete account option for a very small percentage of people."