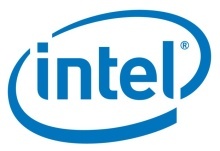 Intel
has agreed today to stop unfair practices including using threats and giving unfair discounts to block out rivals.
The company settled with the
FTC
(U.S. Federal Trade Commission) without paying any fine and without admitting any wrongdoing.
Furthermore, Intel pledged to give its rivals access to processor technology for the next six years.
Intel had been sued by
Nvidia
and rival
AMD
over the unfair practices. The Nvidia case is still pending.
The chip-maker has 80 percent of the microprocessor market.
"It's a landmark settlement that really will have a striking effect on improving competition in the market,"
says former FTC policy director David Balto
.
Intel is now banned from "retaliating" against computer makers if they chose to do business with AMD or other non-Intel suppliers.
The European Union, Korea and Japan have all, over the past couple of years, accused Intel of similar unfair/anti-trust practices.