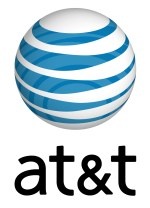 AT&T
, the U.S.' second largest wireless carrier, has announced the launch of their
U-Verse Mobile App
, now available through the iPhone/Touch
App Store
.
U-verse subscribers can now download and stream TV shows on their iPhone.
The app will also allow users to manage their
DVR
and download and watch the selected shows.
Additionally, U-verse subscribers can browse the full U-verse TV program guide, view descriptions of the content, and watch them in full screen mode on the iPhone.
AT&T says 100,000 U-verse subscribers already use the Web app and an early beta of the Mobile App, dubbed Mobile Remote Access.
"We're making it possible for you to watch TV shows on your iPhone at no extra charge. It's just one more valuable and innovative feature available on U-verse TV,"
added David Christopher
, CMO of AT&T Mobility and Consumer Markets.
"Our U-verse multi-screen promise is now a reality for millions of U-verse TV customers, with content available on U-verse TV, U-verse Online, and today, U-verse Mobile. No cable provider comes close to matching the cross-platform experience we're delivering today, and we'll continue to add unique features that further integrate these screens."