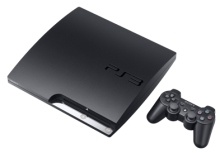 Sony
calmly informed last March that it'll be removing the
Other OS
feature from
PlayStation 3
. The feature that allows users to install additional operating systems to their PS3 was removed by a firmware update in April. Users who use their game console as a Linux computer were not amused, to say the least. Actually, after the removal of the feature consumers filed lawsuits against Sony in the US and Australia.
Now according to
News.com.au
, the first Other OS class action suit has come to a conclusion. Mr. Michael Trebilcock from Adelaide, Australia wanted 800 AUD in compensation for the removal of an important feature. He said it was one of the reasons he bought the PS3 and won't be able to use it as a computer anymore.
The Holden Hill Magistrates Court dismissed Trebilcock's claim. The court was told by the
Australian Competition and Consumer Commission
that Sony did nothing wrong when they released the firmware update.
Sony will continue fighting in court over their game console. On upcoming Friday, there will be
a court hearing
in a case concerning the thumbdrive mod called
PSJailBreak
where modchip sellers OzModChips, Mod Supplier and Quantronics take on Sony.