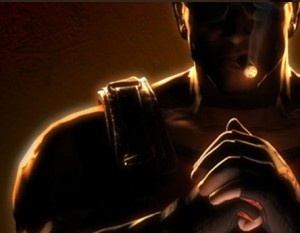 In 1997, the game
Duke Nukem Forever
was announced by George Broussard, one of the developers of the popular franchise.
Thirteen years later, the game has still not been released and "Forever" has become infamous.
Just this year, developer
3D Realms
shut down the project, after it had been revived in 2009.
Finally, however, it appears the game will be hitting retail shelves, as the franchise rights have been transferred to
Gearbox
, the team behind
Half-Life
and
Brothers in Arms
.
Duke Nukem Forever will now launch for the
Xbox 360, PlayStation 3
and
Windows PCs
in 2011.
Says Broussard:
"Gearbox was the only home appropriate for the Duke Nukem brand. This will be a win-win situation for everyone involved, especially the fans."
"Fifteen years ago,Duke Nukem 3D helped launch my professional video game development career,"
adds
Gearbox president Randy Pitchford.
"The Gearbox Software team and I are ecstatic that we have grown to a position to be able to pick up and carry the torch and help Duke rise back to glory in his time of need."