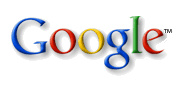 Google
has confirmed this week that they have fired David Barksdale, an engineer who was accused of accessing
Gmail
and
Google Voice
accounts of minors and then using the information from chat logs and emails.
Barksdale was a site reliability engineer, a position which granted him access to user accounts.
The dismissed employee accessed the accounts of teenagers he met at a local technology group, then taunted them with information he uncovered.
Google fired Barksdale in July, after receiving multiple complaints from the parents of a few of the teenagers.

"We dismissed David Barksdale for breaking Google's strict internal privacy policies,"
said Bill Coughran, senior vice president of engineering at Google (
via PCM
).
"We carefully control the number of employees who have access to our systems, and we regularly upgrade our security controls--for example, we are significantly increasing the amount of time we spend auditing our logs to ensure those controls are effective. That said, a limited number of people will always need to access these systems if we are to operate them properly--which is why we take any breach so seriously."