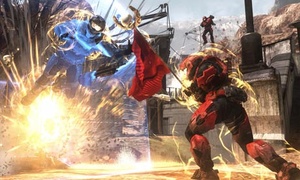 Microsoft
has noted today that some
Halo Reach
users have been experiencing disc read errors when trying to play the popular game.
"We are aware of a very small number of customers reporting that their copy of Halo Reach is causing a 'disc read' error,"
says the software giant.
"Those affected should contact Microsoft customer support at 1-800-4MY-XBOX for troubleshooting assistance."
Most users with the issue are playing on a 20GB
Xbox 360 Pro
which was on sale from late 2005 until 2008.
A minority amount of users also
reported
issues with the 120GB
Xbox 360 Elite
.
Halo Reach is a prequel to the original
Halo
, the original Xbox's second-highest selling game.