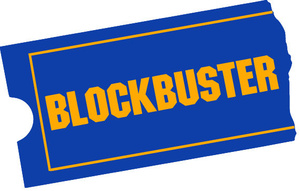 On Thursday,
Blockbuster
filed for Chapter 11 bankruptcy, meaning hundreds of stores will close over the next month as the company restructures.
Through bankruptcy, the company will eliminate about $900 million in debt, leaving the company with $125 million in debt to its senior bondholders. Other bondholders have been wiped out. Blockbuster's common stock currently trades at 5 cents, meaning for the most part, all long term shareholders have been wiped out, as well.
CEO Jim Keyes said the restructuring will allow Blockbuster to
"continue to transform our business model to meet the evolving preferences of our customers."
Blockbuster has
"a well-established brand name, an exceptional library of more than 125,000 titles, and our position as the only operator that provides access across multiple delivery channels -- stores, kiosks, by-mail and digital,"
added
Keyes.
The company has about 3000 stores currently, with plans to close up to 1800 over the next year. 1000 closings were unveiled before the bankruptcy.
Throughout the bankruptcy, all stores and kiosks will remain open for current members.