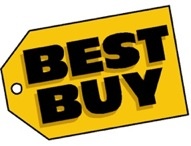 Have you ever hated having to update your PS3
firmware
yourself? Is the task of downloading the free update or retrieving it from a game disc just too much manual labor for you to handle? If so, then
Best Buy
comes to the rescue as usual. Fresh from being
called out
for offering $40
"optimization"
services for new PCs from its stores, Best Buy's geek squad has now found a way to profit from free firmware updates.
A Best Buy store in New York will add $30 to the purchase price of a new 120GB
PlayStation 3 (PS3)
console to update it to the latest firmware. It boasts that the update
will enable
the console to play
_all_
Blu-ray
movies and PS3 games. It will eliminate bugs and glitches and make the system run smoother too. Use
Facebook
? Well the update even improves that, while adding
Power Save
settings, a
Photo Gallery
and
Video Editor
,
PlayStation Plus
and improves
System Settings
.
Of course, any user with an Internet connection can just perform a firmware update by going to the system menu and selecting system updates, just a few button presses on a controller. The update is also free, as every PS3 user knows. Best Buy's firmware update
"service"
is optional for the customer, but you have to wonder how many parents buying consoles in anticipation of the holiday season will fall for such a horrid scam?
Engadget
decided to confirm the story for itself and found it to be completely true (see below pic). The Staten Island, New York store would bump a 120GB PS3 price up to $329.98 including a surcharge for a firmware updating service. The remarkable part of the confirmation is that when they explained to a rep that they already had a PS3, he offered the firmware update for just $29.98.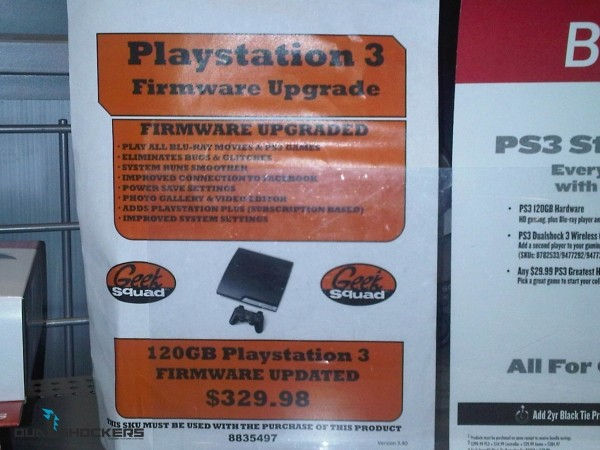 Pic Source: Engadget
We know times are tough, but... come on... really???