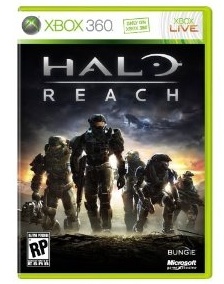 Wedbush
's
Michael Pachter
revealed in a note he sent to investors that
Bungie
's
Halo: Reach
will have pushed U.S. games industry sales figures back into positive territory following three straight months of dismal results.
Pachter predicts that U.S. games software sales for September will hit $665 million, representing a 2.4 percent increase over September 2009. The increase would be larger if it wasn't for a decline in the music games genre. Last year,
Guitar Hero 5
and
Rock Band: The Beatles
helped to boost the genre, while Pachter predicts this time around,
Guitar Hero: Warriors of Rock
only sold 100,000 units.
Overall, Pachter expected rhythm genre sales to be down more than $100 million for the month, from $116 million to just $15 million.
He expects
FIFA 11
and
Dead Rising 2
to be among the best selling titles for the month, while he expects sales of Sony's PlayStation Move to be
"modest"
at best.
On the hardware side however, Pachter is not feeling very positive. He
predicts an 18 percent decrease
in sales due to the fact that games hardware saw price slashes in time for September 2009, helping to push up the figures. For the same reason, he expects the drop in hardware sales compared to 2009 to continue for a few months.
NPD
's September figures for the U.S. are due this week.