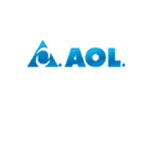 Yahoo
shares surged as high as $17 today before fading after the
WSJ
reported last night that the Internet portal company
AOL
was interested in purchasing it.
In 2008,
Microsoft
offered $47.5 billion for Yahoo, but the company snubbed the offer.
Today, Yahoo's market cap is under $22 billion and any takeover would command a smaller price than what Microsoft offered just two years ago.
Because AOL can not afford the takeover solo, the company is teaming with specialty firms
Blackstone
and
Silver Lake
, known for taking over companies whose stock has fallen out of favor with the market.
Talks
are still preliminary
.
Microsoft, in 2008, offered $33 a share for Yahoo. The company's stock currently trades at $15.84.