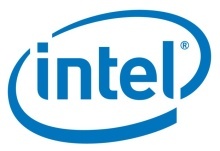 Intel Corp
has finally opened its first plant in China several years after announcing the $2.5 billion project. The plant, located in the city of Dalian, opened on Tuesday after being announced in 2007.
"For 25 years now, Intel has been investing and innovating in China with China and for China,"
Chief Executive Officer
Paul Otellini
said in a statement
.
"This manufacturing facility helps deliver on our vision to contribute to sustainable growth in China while giving us better proximity to serve our customers in Asia."
Over the past three years, rumors emerged that Intel would delay or even scrap plans for the plant, but the chipmaker consistently denied that anything was amiss. The opening is a nod to the growing importance of China, which has struggled to build a globally competitive semiconductor industry.
Intel said it has already started doing business with as many as 80 suppliers in Dalian but didn't identify them. The opening of Intel's new plant fulfills Intel's total investment commitment in China to $4.7 billion.