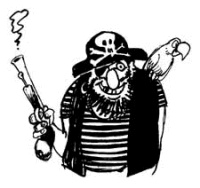 Police in several European countries have carried out raids in a case over counterfeit
CD
and
DVD
boxsets that stretches back to 2006.
More than 100 police officers in the four countries took action against those involved in the manufacture, supply and sale of unlicensed
Masterbox
boxsets that have generated millions in revenue for the criminals behind them.
The Masterbox series contained unlicensed music, films and television programmes. Each box set included an
MP3
disc featuring up to 60 albums, some of them pre-release titles. Music from artists such as Black Eyed Peas, Michael Jackson, Green Day and Robbie Williams was found in the Masterbox series, which ran to more than 50 editions.
Copies of Masterbox had a street value of around €40 and were sold informally across the Netherlands. It is estimated that more than 450,000 copies of the various editions were sold, totalling more than €19 million in illegal sales.
Police searched eight business premises and five homes across Belgium, Bulgaria, the Netherlands and Spain over the last few days.
"This was a major cross-border anti-piracy action against an operation that we believe was causing very significant losses to the legitimate music industry. Police took action against a gang that had generated millions of euro in illegal revenues by infringing the rights of artists, songwriters and record producers,"
Jeremy Banks
, director, anti-piracy at
IFPI
, said.