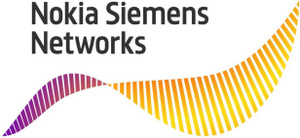 Nokia Siemens Networks
has announced a technology that could drastically increase the data carrying capacity of standard copper wires.
The company achieved data transmission speeds of 825 megabits per second (Mbps) over 400 meters of bonded copper lines and 750 Mbps over 500 meters. Nokia Siemens Networks used circuits that involve the creation of a virtual - or
'phantom'
- channel to supplement the two physical wires that are the standard configuration for copper transmission lines.
"Laying down new optical fiber to the home remains costly, though it is capable of delivering very high speeds and is a definite solution for long-term bandwidth requirements,"
said
Eduard Scheiterer
, head of broadband access business line, Nokia Siemens Networks.
"However, the innovative use of technologies such as phantom circuits helps operators provide an efficient last mile connectivity with existing copper wires."
Phantom DSL promises a bandwidth increase of 50-75% over existing bonded copper lines. This prolongs the life of copper networks, delaying the need for fiber rollout and protecting operator's existing capital investments.
The approach, known as
Phantom DSL
is also being showcased during Broadband World Forum 2010 in Paris,
October 26 - 28.